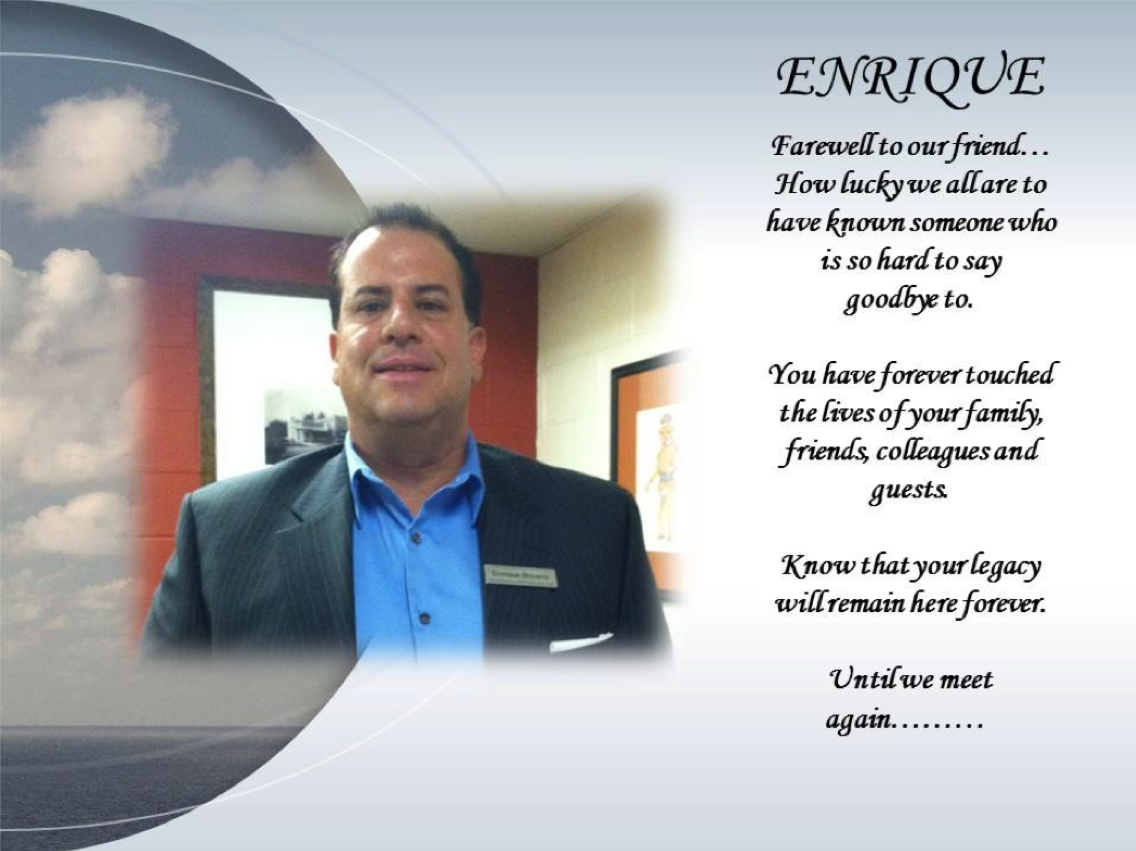 We recently learned that our great friend & colleague, Enrique is no long with us. It is with a heavy heart that we bid farewell to our dear friend, Enrique Brisceno, GM of Litchfield's Restaurant at the iconic Wigwam Resort in Litchfield Park, Arizona. Enrique passed away this past weekend from natural causes while visiting his family and friends and "having the time of his life" in Columbia.

Every Saturday night, Bob Sheade and myself would be greeted by this dear kind man.  He would always either stop by to talk to us and give us a compliment on how wonderful we sounded.  If he was in a big hurry, he would give us that little salute as he went rushing by.  He had a very busy demanding job that kept him constantly on the go as General Manager of the busy restaurant.

Words cannot express the sadness we feel. RIP Enrique my friend, our world will never be the same without you.